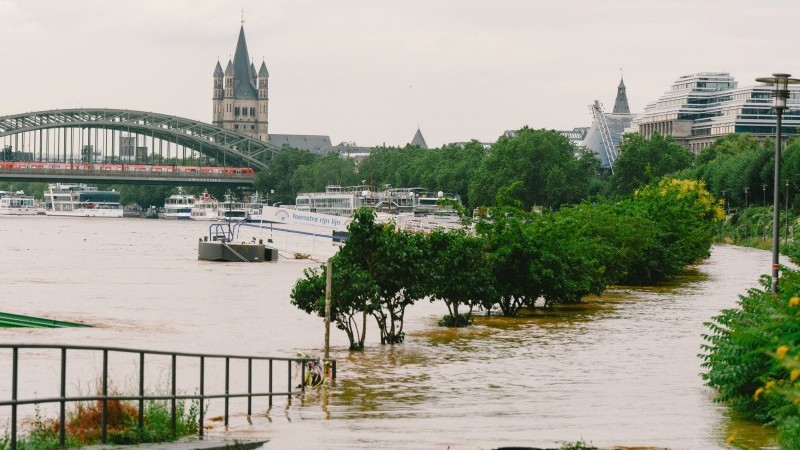 What's next for the insurance industry in 2022 | Item
Climate change and sustainability are key topics
Climate change is at the heart of the insurance industry for many reasons, having a profound impact on both the liabilities and assets of insurers' balance sheets.
The number of natural disasters, such as floods, forest fires, droughts, storms and earthquakes has steadily increased over the past decades. Climate change has exposed the vulnerabilities of property and casualty insurers and reinsurers following the increase in catastrophic claims due to the impact of natural disasters on businesses (business disruptions) and homes (property damage and destruction) .
We observe systemic and aggregation risks
One of the challenges of climate change is the systemic nature of risk. For example, rising global temperatures lead to an increase in the number of forest fires, impact crops, can kill livestock, etc. The interconnected nature of the world means that the consequences of natural disasters spread far and wide, and multiple claims can be made regarding an event, which is called aggregation risk.
The drastic weather conditions linked to climate change are spreading. It's not just about droughts in Africa anymore, but recent floods in Germany, Belgium and the Netherlands have shown us the local nature of climate change here in Europe. The underwriting policy of insurers is always based on the experience of past claims, so it is important for them to proactively reassess the risks to be reflected in their premiums. New products may emerge to reflect the complex nature of new risks, and insurers must remain flexible in offering new underwriting solutions to maintain coverage capacity. Insurers are also taking active climate action by offering new innovative products to their customers. Whether it is a discount on motor insurance for electric vehicles or protection on wind and solar energy, insurers are participating in actions aimed at combating climate change. The systemic nature of climate risk makes the need for global collaboration between insurers essential. Insurers must jointly study climate risks to better understand them and provide customers with the best solutions. In September 2021, it was announced that EIOPA would conduct climate stress tests. The European Commission also revealed that a review of the Solvency II framework will include a new requirement for a long-term climate change analysis as well as potential modifications to the catastrophe risk module of the standard formula.
Another way that climate change is increasingly important to insurers is the environmental impact of their investments. More and more financial institutions, including insurers, are looking to align growing parts of their asset portfolios with ESG objectives through responsible investing. Across Europe, insurers have invested more than € 10,000 in assets, and changes in their investing behavior can have a major impact on the market. As mentioned above, insurers are looking to re-risk their portfolio, which is a perfect opportunity to take environmental considerations into account. The opportunities for sustainable investments are endless and any insurer can find a good solution. Investing in ESG infrastructure debt would be our first choice for insurers' growing appetite for risk, offering portfolio diversification, attractive return on capital, essential duration and, at the same time, positive environmental impact. Another good alternative could be real estate investment, either directly or via mortgages, namely social and student housing. EIOPA has been authorized by the European Commission to report by 2023 on potentially environmentally and socially damaging investments of insurers with a view to revising the standard formula.
Climate change can also have a negative impact on the catastrophe bond market over time. Offering investors attractive returns and the ability to diversify their portfolios with instruments that are generally uncorrelated to economic and market conditions, CAT bonds allow insurers to transfer some of the risk to investors, thereby reducing their expenses in the event natural disaster. If the number of natural disasters continues to increase, the perceived risk of investments in CAT bonds will also increase, resulting in more difficult conditions for raising funds through CAT bonds and increasing spreads on insurance-related securities.