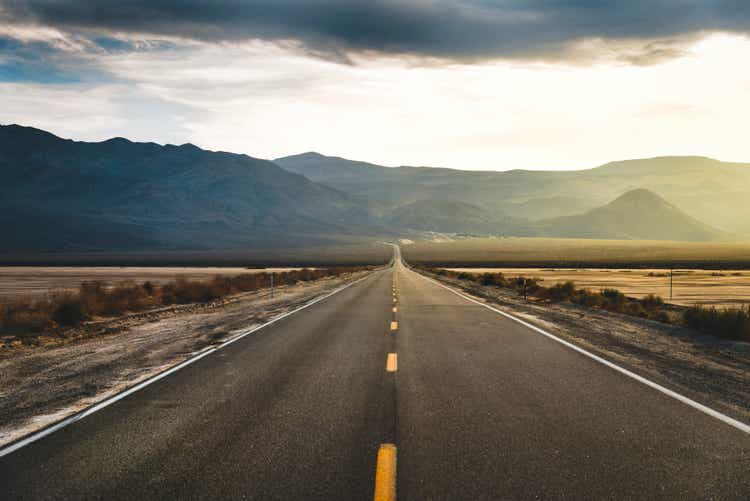 Week Ahead – Central Banks
Rate hike expected as inflation continues to rise
The week was once again volatile in financial markets, with events in and around Ukraine continuing to dominate. Sentiment still dominates the headlines and huge uncertainty remains around the outcome of the talks between Ukraine and Russia and the sanctions imposed on the latter by the West.
This in turn creates enormous uncertainty about the global economic outlook, with soaring commodity prices posing a massive downside risk to growth and an upside risk to inflation. Central banks were already between a rock and a hard place before the invasion as they sought to control inflation without hurting the post-pandemic recovery. Soon they may be forced to choose between inflation and recession.
The ECB chose to proceed as planned and announced a reduction in asset purchases which could lay the groundwork for rate hikes later this year or next. The Fed and BoE are expected to do the same with rate hikes expected next week. The CBRT is expected to leave rates unchanged again, while the CBR is much more unclear after opting to more than double its key rate to 20% in response to Western sanctions a few weeks ago.
we
The Fed is expected to finally start tackling inflation by ending QE and hiking rates by a quarter point next week. Given the impact of the war in Ukraine, inflation is expected to continue to warm over the next two months, which should keep the pressure on the Fed to raise rates.
Investors will pay particular attention to the February retail sales report which should show that the consumer is still managing the current price spikes.
EU
Russian forces are stepping up their attacks on Ukraine even as negotiations continue between the two countries and Putin reports that progress is being made. The invasion remains the biggest risk to the region's economic outlook, as the ECB alluded to this week.
However, it will start to reduce its asset purchases in order to face record levels of inflation. Markets are still expecting increases of 30 to 40 basis points this year. We will have an inflation update next week when the final HICP data comes out on Thursday.
UK
The Bank of England is widely expected to raise interest rates again on Thursday – the third straight increase of 25 basis points – and will likely pave the way for at least another at the following meeting. The risks to the outlook are clearly on the downside, but inflationary pressures are strong and the central bank is determined to rein in domestic forces before it's too late.
Labor market data will also be released on Tuesday, with the earnings component likely to be the most important aspect given central bank concerns over domestically generated inflation.
Russia
The CBR raised interest rates to 20% a few weeks ago from 9.5% previously, in response to tough Western sanctions. Since then, the currency has continued to struggle and is not too far off its lows.
Sanctions continue to hit Russia and the central bank may have no choice but to raise rates again, either next week or anytime between meetings, depending on how the situation evolves. situation.
Putin has indicated that the talks are going in the right direction, but the attacks are intensifying so we can take his words with a grain of salt.
South Africa
The rand recovered some of its declines in recent days in line with reversals in risk appetite. However, it remains vulnerable to sharp declines again, with events in and around Ukraine remaining a dominant force for the currency. Unemployment and retail sales data will take center stage next week.
Turkey
The pound has been sensitive to market risk appetite in recent weeks, with soaring commodity prices amid already sky-high inflation understandably a major concern. It is trading at its lowest level since mid-December against the dollar.
Next week, the central bank's decision will be the highlight. The CBRT will obviously not back down and the direction of travel will ultimately depend on its monetary policy review. Rates are expected to remain at 14% this month.
China
Chinese stocks are under pressure as US-listed ADRs fall dramatically on US delisting fears and regulatory headwinds in the country. Complicating the picture is the huge jump in commodity and energy prices, with the government urging state refiners to halt April exports to preserve domestic supplies.
With risk sentiment also being tested due to Ukraine, slowing economic activity and a slowing property market, Chinese equities remain vulnerable to further selling.
USD/CNY remained pegged around 6.33 as authorities seemed content with yuan strength, perhaps with an eye on soaring import bills from China.
China released its fixed asset investment, retail sales and industrial production on Tuesday along with soft data that again raised negativity around a Chinese slowdown.
Also keep an eye on the number of Covid-19 cases in China, which has soared to 1,000 cases per day. Other major lockdowns could be in the works as they keep Covid-zero.
India
India's inflation rate expected on Monday carries upside risks, and Tuesday's trade balance poses downside risks, as Ukraine-induced turmoil in commodity markets threatens the recovery of the economy. 'India.
With Chinese equities slumping, it seems speculative money has once again turned to Indian equities, supporting both stock and currency markets last week.
Near-term market direction will be dominated by headlines from the Russian-Ukrainian conflict.
Australia
The Aussie dollar held onto most of its gains recently, despite choppy trading, thanks to the huge jump in commodity prices. The flows of feelings have taken precedence over the natural resources of this lucky country. Australia releases employment data on Thursday, which is always good for some intraday volatility for the AUD.
Resources aside, equities remain at the mercy of the ebbs and flows of Eastern European headlines.
New Zealand
New Zealand is releasing its fourth quarter GDP and current account this week, but both are old news in the context of market developments.
The NZD has, like the AUD, endured choppy trading but is maintaining its gains as a base currency, albeit only an agricultural one. It therefore remains more vulnerable than the AUD to fluctuations in sentiment.
Japan
Japan releases Reuters Tankan, Machinery Orders and Inflation this week, but none will have a significant impact on markets, with BOJ officials signaling conditions in the economy are not yet there to the point where the monetary stimulus can be reduced. This leaves USD/JPY at the mercy of the US/Japan rate differential which widened sharply last week pushing USD/JPY above 116.00.
Japanese equities, dominated by rapid cash flows, had a tough week, almost exactly following the direction of US markets. They remain entirely at the mercy of swings in sentiment, although fears of a recession in import prices would temper any gain anyway.
Economic calendar
Monday March 14
Economic data/events
India CPI
France trade
Trade of Russia
New Zealand housing sales, net migration
wholesale prices in india
BP Annual Energy Outlook
tuesday march 15
Economic data/events
Chinese industrial production, liquidity operations
CPI Poland
CPI France
Euro area industrial production
India Trade Data
UK unemployment rate
Unemployment rate in South Africa
Sales of existing homes in Canada, housing starts
New Zealand Performance Services Index
Australian Consumer Confidence, House Price Index
China real estate investment, year-to-date retail sales, jobless survey
Expectations from the ZEW survey in Germany
Mexico's international reserves
US cross-border investment, empire making, PPI
Wednesday March 16
Economic data/events
FOMC decision: Should raise interest rates by 25 basis points
U.S. retail sales, trade inventories
Release of RBA Minutes
IPC Canada
UK Chancellor Sunak answers questions from MPs
CPI Italy
Retail sales in South Africa
New Zealand BoP
Australia Leading Index
New house prices in China
Extraordinary Meeting of NATO Defense Ministers
UK Treasury updates its forecast for the economy
Capacity utilization in Japan, industrial production, trade, department store sales
EIA Crude Oil Inventory Report
Thursday March 17
Economic data/events
US Housing Starts, First UI Claims, Industrial Production
Eurozone CPI
BOE rate decision: expected to raise rates by 25bps to 0.75%
Central Bank of Turkey (CBRT) Rate Decision: Should hold rates at 14.00%
Registrations of new cars in the euro zone
Unemployment in Australia
New Zealand GDP
Singapore electronics exports, non-oil domestic exports
Japan Machinery Orders, Bloomberg Economic Survey
Trade of Spain
ECB President Lagarde, Executive Board Member Schnabel, Governing Council Member Visco and Chief Economist Lane speak at the 'ECB and its Observers' conference at Goethe University in Frankfurt.
Friday 18th March
Economic data/events
BOJ Rate Decision: Expected to keep policy unchanged
Russian Central Bank (RBC) must meet: should keep rates stable
U.S. Conference Board Leading Index, Existing Home Sales
Fed's Barkin speaks at the Maryland Bankers Association's First Friday Economic Outlook Forum
Britain's Prime Minister Johnson speaks at the Conservative Party's two-day Spring Conference
U.S. National Weather Service Releases Spring Flood Assessment
Trade Italy
Retail sales in Canada
Japan Tertiary Index, CPI
Thailand futures, foreign exchange reserves, car sales
Sovereign Ratings Updates
– Belgium (Fitch)
– Belgium (S&P)
– Spain (S&P)
– European Union (Moody's)
– Greece (Moody's)
– Greece, (DBRS)
Original post
Editor's note: The summary bullet points for this article were chosen by the Seeking Alpha editors.