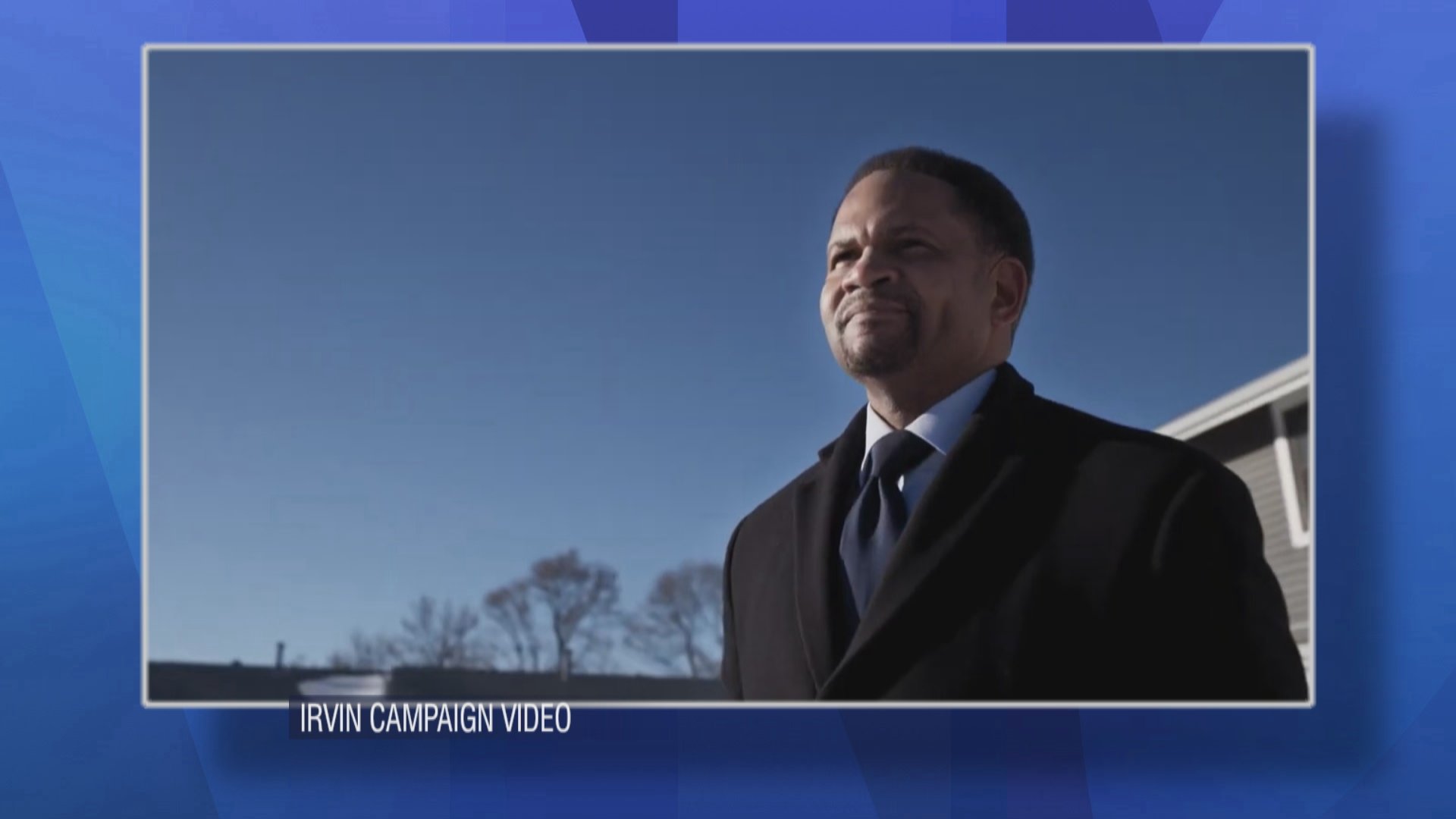 Richard Irvin launches gubernatorial campaign with dubious claims about protests and unrest | Chicago News
(Irvin's Campaign)

Aurora Mayor Richard Irvin's opening argument in his bid to win the Republican nomination for Illinois governor touts his response to the protests and unrest sparked by the June 2020 police killing of George Floyd as evidence of his first proven law and order approach to crime and violence.
But Irvin's first salvo in what promises to be a hard-fought gubernatorial contest falsely claims he deserves to have 'called in' the Illinois National Guard once the protests turned violent on June 1 and falsely claims Chicago officials "did nothing to stop the looting."
Illinois law only gives the governor the power to deploy the Illinois National Guard and set the members' mission and the rules that govern them, officials said. Pritzker acted in response to requests for help sent to the Illinois Emergency Management Agency by local leaders, officials said.
Gov. JB Pritzker — whom Irvin will face in the November general election if he wins the GOP nomination — has sent 250 National Guard members to seven counties in Illinois, including Kane County, which includes Aurora, the second largest city in the state. The guard members were dispatched on June 1, less than 24 hours after protests against racism and social justice turned violent.
Representatives for Irvin and Pritzker declined WTTW News' request for comment. Irvin has not responded to questions from reporters since announcing his candidacy for the state's top job.
Irvin's first TV commercial combines footage of what it calls "a rioting mob" smashing the window of an Aurora business offering cash for gold as a deep-voiced narrator said "Richard Irwin called the guard, closed the exit ramps, stopped the riots."
The 30-second spot, which the Irvin campaign said would air statewide, will be paid for with the first round of campaign contributions to Irvin, filings with state officials detail. Irvin secured $250,000 each from Wilmington, Delaware-based Braveheart Investments, Illinois industrialist Craig Duchossois, James Frank and Mundelein-based manufacturing company MacLean-Fogg.
Donations of $100,000 came from real estate investor Sam Zell and Ron Gidwitz, who were appointed by former President Donald Trump as ambassador to Belgium.
Irvin announced he would run for governor on Jan. 17 with the launch of a campaign website that also claimed he had "called out the National Guard" as part of his claim to be "tough on the crime and criminals".
Irvin contrasts this approach with what he said happened in Chicago, where he said officials "did nothing to stop the looting."
However, Chicago Mayor Lori Lightfoot asked Pritzker on May 31 to deploy 375 National Guard members to Chicago. Pritzker agreed and said troops would be tasked with closing the streets.
Lightfoot's request for National Guard troops came about 24 hours after she imposed a 9 p.m.-6 a.m. curfew in Chicago after the first night of unrest and raised all but one bridge. to and from the city center. Lightfoot has faced intense and harsh criticism, including from the former city inspector general, for his response to the unrest.
Irvin's focus on Democratic officials' response to the summer 2020 unrest echoes remarks by Illinois' wealthiest man, Ken Griffin, founder of the Citadel hedge fund. Griffin said he was "all in" to defeat Pritzker.
During an Oct. 4 speech to the Economic Club, Griffin accused Pritzker of refusing to deploy the National Guard following the violent protests sparked by Floyd's killing, saying the governor told him "that won't look good for there". to be men and women on Michigan Avenue with assault weapons.
Pritzker's chief of staff, Anne Capara, and communications director, Emily Bittner, disputed that Pritzker said that and called Griffin a "liar."
Griffin then told reporters he was referring to Pritzker's actions following the widespread looting that broke out on August 9, 2020 in Chicago.
Lightfoot resisted calls for Pritzker to deploy the National Guard after the looting, saying a military approach was not appropriate. On August 19, 2020, Pritzker told reporters that the National Guard was "on call" if needed and would not hesitate to act "in a supporting role."
On April 19, 2021, Pritzker announced that he had activated the National Guard at Lightfoot's request "to support the Chicago Police Department" as law enforcement across the country prepared for a verdict in the trial of Derek Chauvin, the Minneapolis police officer who was charged. with the murder of Floyd. He was found guilty and Chicago remained calm. The National Guard was deactivated four days later.
While Griffin praised Irvin after the Mayor of Aurora launched his campaign, Griffin has yet to endorse Irvin or contribute to his campaign.
Contact Heather Cherone: @HeatherCherone | (773) 569-1863 | [email protected]
---