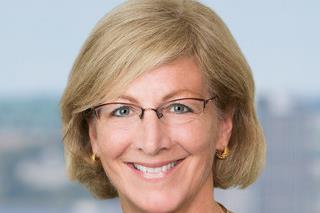 People on the Move: Joyce to Oversee US Real Estate Equity Mandates at Barings | New
[ad_1]
Barings, AEW, Schroders Capital, SVP Global, Sera Global, UBS Asset Management, MEC Global Partners, Threadmark, Atlantic-Pacific Capital, CA Ventures, Novel Student, Moda Living, JLL, Euronext, CBRE, Fannie Mae, Bryan Cave Leighton Paisner , Mayer Brown
Barings – Maureen Joyce has been appointed head of US real estate equity asset management. Until recently, she was Managing Director and responsible for asset management and segregated accounts at AEW. Joyce will be responsible for the strategic direction and commercial execution of real estate assets across all US mandates.
Schr̦ders capital РJames macnamara left Global Senior Vice President, where he was co-head of European real estate, to take on the newly created role of head of operational real estate strategies. This appointment will strengthen the hotel management team led by Fr̩d̩ric de Brem, and MacNamara will also help develop other operational real estate strategies.
Will Global – The wealth advisor has strengthened its real estate practice. Eion Bastible left UBS Asset Management, where he was responsible for EMEA business development for real estate, leading capital coverage, origination and business development for Sera Global's private equity advisory business in the EMEA region. Ian currie, previously at MEC Global Partners – and Europa Capital and Nuveen before that – joined as executive director. Patricia wilkinson also joined from Wire brand as a partner to co-lead the project management on real assets. Alexandra cromer joined as another partner and co-responsible for project management and transaction management. Cromer was previously at Atlantic-Pacific capital.
CA Ventures – Chicago-based real estate investing hired Sarah quinn as director of operations of Novel student, its internal platform for managing student accommodation specially designed for this purpose. Quinn was previously COO at Way of life.
JLL – Kasper Deforche, the CEO of the Belgian property investment fund Euronext, will become the new CEO of JLL for Belgium and Luxembourg in November.
CBRE – Brian wolf joined CBRE Capital Markets as Chief Underwriter for Affordable Housing. He joins from Fannie Mae, where he spent 14 years and most recently was co-head of his affordable multi-family housing business.
Bryan Cave Leighton Paisner – The law firm hired Kwon lee as a partner and global head of its real estate practice in Korea in New York. Lee was previously co-lead of the US Asia Real Estate practice at Mayer brown.
[ad_2]