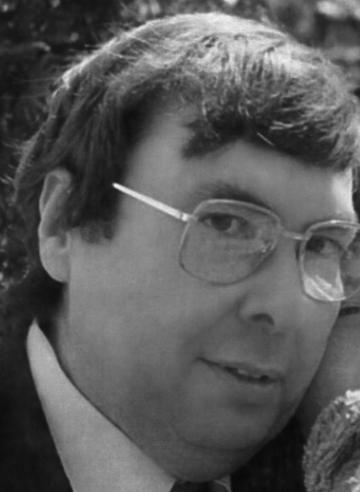 Kenneth Mark Craig, 76, professor at Boston College
ASHLAND – Kenneth Mark Craig, 76, of Ashland died suddenly on August 1, 2022.
He was a professor of art history at Boston College for forty-five years (1977-2022). Kenneth M. Craig inspired countless students to love art history as much as he did. His love and enthusiasm for teaching art history has inspired many students to become art history majors over the years. Not only was he a cornerstone of the Department of Art, Art History and Film, Professor Craig was a gifted and dedicated teacher, a "rock star" to his students, and a generous colleague, kind, principled and wise.
Professor Craig liked to tell students that as an undergraduate at Ohio State University, he majored in English Literature in the pre-med program (BA Cum Laude 1968). He was inducted into Phi Beta Kappa in 1968. Dr. Craig then attended The Ohio State University College of Medicine (1968-1969). However, his love of art history which he had discovered in an undergraduate class caused him to change his plans. He left medical school and pursued a master's degree in art history with a minor in anthropology at Ohio State University (1970). Next, Professor Craig went to Bryn Mawr College where he received his doctorate in art history and archeology in 1979. Administrative appointments at Boston College included Director of Undergraduate Studies, Chairman of the Fine Arts Department -arts and the acting director of the Boston College Gallery.
Dr. Craig has served as President of the Boston College Chapter of Phi Beta Kappa (since 2014). His dedication to excellence was reflected in the attention and detail he brought to every induction ceremony he hosted each year.
Kenneth Mark Craig was born in Columbus, Ohio on May 18, 1946. He met his beloved wife Lida Scurlock Craig at Ohio State University where they were both graduate students in art history (he, Northern Renaissance and baroque – her, Italian Renaissance and Baroque). He proposed to her less than a month after they met and they got married 6 months later leading to 50 years and 11 months of marriage. After earning their graduate degrees from The Ohio State University, they moved to the Philadelphia area to pursue higher education. Dr Craig PHD Bryn Mawr College and Mrs Craig MLS Drexel University (Special Libraries-Art, Museum, Rare Books). Their next move would be Boston for Professor Craig's professorship at Boston College. The two art historians loved their travels to deepen their knowledge of art, history and cultures. Dr. Craig took her to Belgium and Holland. She took him to Greece and England. Ms. Craig began her studies in art history when she was a student at the University of Rome, Italy.
As well as his academics, Dr Craig enjoyed gardening and could always be found outdoors during the summer months snapping photos of his prized flowers. Perhaps Dutch flower paintings and still lifes followed him outside into the garden.
Professor Craig is survived by his beloved wife Lida Scurlock Craig, their beloved son Dr. Winfield Scott Craig, a Texas history professor and his wife Megan and his two grandsons Easton and August. He is also survived by his brother Gary Craig.
Professor Craig, a person of many talents and passions, will forever be blessed by his beloved family Lida and Scott and by his beloved second family of students, colleagues and the Boston College community.
A memorial service for Professor Kenneth Mark Craig will be held at the Boston College – Conference Center at the McMullen Museum of Art, 2101 Commonwealth Ave, Boston, MA 02135 on Monday, October 24.e from 3 p.m. to 5 p.m. Family, friends and the Boston College community are invited to attend.