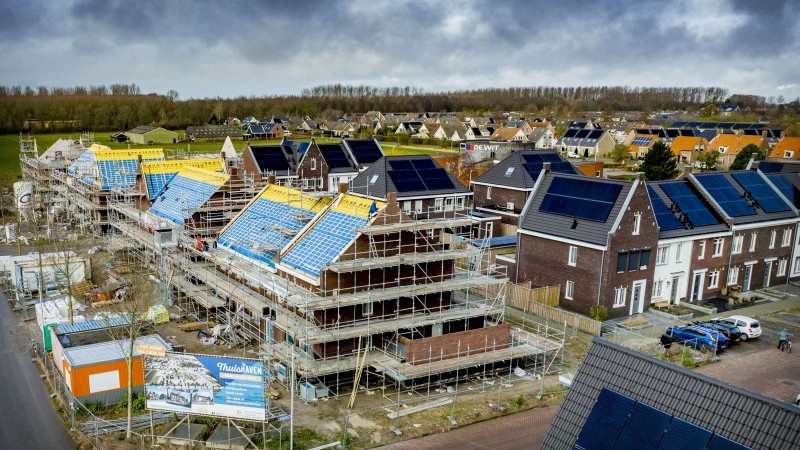 EU Construction Prospects: Builders' Optimism Grows Despite Shortage of Building Materials | Item
Europe at a glance
France and Spain back to pre-Corona levels
Spain has compensated for the drop it faced during the first corona wave. In the third quarter of 2021, it even issued slightly more building permits than at the end of 2019. New residential production in Spain can benefit from this in 2022. The issuance of permits in France has evolved in a comparable way, even if the recovery has started a little earlier. The residential markets in Spain and France are also stimulated by the renovation market. The French program MaPrimeRenov offers generous subsidies (about 30% of renovation costs) and interest-free loans to help households finance the work. In Spain, the stimulus package includes €6.8 billion for housing renovation incentives, plus a further €1.0 billion for public rental housing.
Stable number of permits in Belgium, Germany and Austria
The issuance of residence permits in Belgium, Germany and Austria has mainly moved sideways in recent quarters. These three countries, like many other European countries, have a strong demand for new homes, but the shortage of building land, high prices and lengthy permit procedures limit further growth. For Austria, the graph shows that the number of Austrian permits was still below the level seen at the end of 2019. However, this is due to a peak in permit issuance in Austria in the last quarter of 2019.
Correction of permits issued in the Netherlands
In the Netherlands, the number of permits issued for new homes could not maintain its growth in the third quarter of 2021 and fell in the third quarter of 2021. To solve the low housing supply, the new Dutch government proposes to build 100 000 new houses per year. This is very ambitious, as 1989 was the last year this figure was achieved and the current annual number of completions is around 70,000. Nitrogen emissions are still an issue, but there are several new measures to keep construction on track. The central government has agreed to speed up decision-making processes for major housing projects and funds are set aside to reduce nitrogen deposition in natural areas to offset construction emissions.
Issuance of Turkish building permits stagnates after volatile period
Turkey's issuance of new housing permits has been volatile in 2020 and the first half of 2021. In the third quarter of 2021, it remained stable at a relatively higher level. However, this is much lower than in 2017 before the Turkish exchange rate crisis which led to a sharp rise in construction costs and consequently a sharp drop in construction activity in 2019. Moreover, the next risk for Turkey is the main concern at the moment. high inflation caused, in part, by the devaluation of the lira.