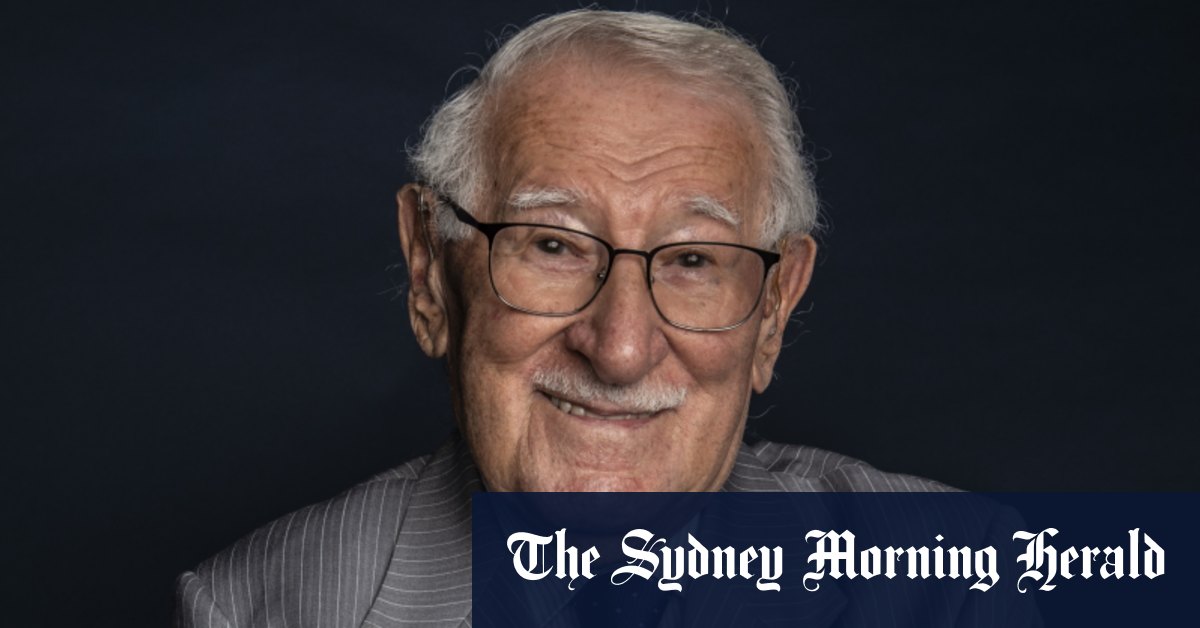 Eddie Jaku has died at the age of 101
Holocaust survivor and "Happiest Man on Earth" Eddie Jaku has died at the age of 101.
The NSW Jewish Council of Deputies said Mr. Jaku was a "beacon of light and hope" to the world and his resilience and joy will be remembered.
"The world is a little less bright without it, and we will always cherish the memories and stories we were privileged to hear," the group said on social media.
Jaku was born in Germany to a large family, he only survived after being buried several times, fled to Belgium, escaped from a train on his way to Auschwitz, hid in a attic until he was discovered, and finally arrived at Auschwitz where the number 72338 was crudely tattooed on his left forearm.
Loading
Mr. Jaku said The Sydney Morning Herald last year, he didn't expect to live to be 100 years old. Sometimes in his early twenties and interned at Auschwitz, sleeping on hardwood planks, 10 naked men in a row, with nothing but the other to warm up, he didn't expect to make it through the frozen night.
"If I could survive one more day, one hour, one minute, then the pain would stop and tomorrow would come," he said to himself.
He was regularly awakened by the suicidal cries of his fellow Jews who had "gone to the wire" – committing suicide by throwing himself into the electrified barbed wire fence on the perimeter of the death camp rather than suffering more at the hands of the Nazis. Sometimes he thinks of joining them to perish, like his parents, murdered in the gas chambers of Auschwitz. But his friend Kurt Hirschfeld, another young German Jew, convinced him to go on living.
Next, a Jewish doctor, who helped dislodge a bullet from his leg after an escape attempt, helped the young analytical engineer see life as a mathematical equation: "One hour of rest equals two days of survival.