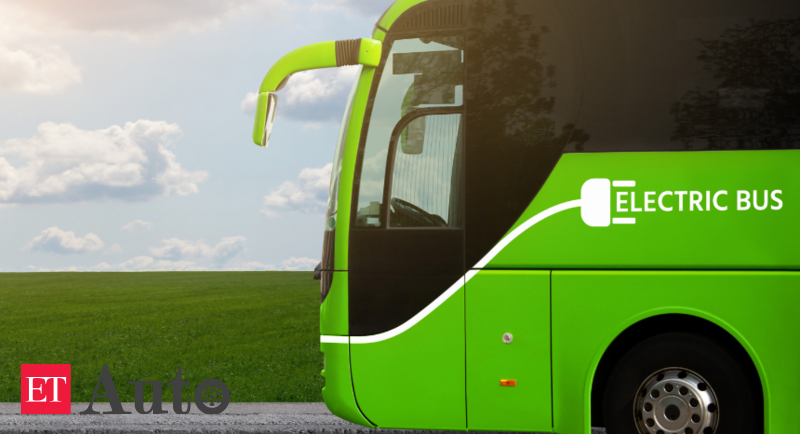 CESL launches the Grand Challenge to deploy e-buses in nine major cities, Auto News, ET Auto
New Delhi:
Giving a big boost to the adoption of electric buses for public transport in the country, Convergence Energy Services Limited (CESL), a wholly-owned subsidiary of Energy Efficiency Services Limited (EESL), announced on Friday the launch of the "Grand Challenge "- a set of homogeneous requests for electric buses grouped together in nine cities: Mumbai, Delhi, Bengaluru, Hyderabad, Ahmedabad, Chennai, Kolkata, Surat and Pune.
The Grand Challenge invites state-owned transport companies (STUs) to express their demand for electric buses and access the FAME II grant, for which a total of 3472 grant-equivalent buses are available, according to an official statement. CESL will then consolidate this request and, based on a scoring system, the STUs will be assigned their total number of buses. The overall request will be the subject of a call for tenders for the participation of equipment manufacturers and / or operators for the discovery of prices on the basis of the INR per km.
Through the Grand Challenge, CESL intends to strengthen its support to state governments in achieving their electric mobility objectives and to continue building an infrastructure for electric mobility in the country. This tender is seen as an important step in a series of initiatives to meet India's commitment to make India a 'net zero' country by 2050 and move closer to energy independence by 2047.
Sharing his perspective on the Grand Challenge, Mahua Acharya, MD & CEO, CESL, said the Grand Challenge is the start of aggregation in demand for electric buses. It is based on an innovative and lightweight model that encourages the electrification of public transport. We hope that STUs will see the benefits of this exercise and apply for the bus.
By reducing carbon emissions, I am confident that this mandate will help India successfully achieve the net zero target set by Prime Minister Narendra Modi. The Grand Challenge will certainly encourage the faster transition to green mobility across the country while creating synergy between private operators and state governments …Mahua Acharya, Managing Director and CEO, CESL
"By reducing carbon emissions, I am confident that this mandate will help India successfully achieve the net zero target set by Prime Minister Narendra Modi. The Grand Challenge will certainly encourage the faster transition to green mobility across the country while creating synergy between private operators and state governments. We are already running successful 2- and 3-wheel electric vehicle initiatives in states like Kerala and Andhra Pradesh and we are optimistic that this new development will contribute to our goal of transforming electric vehicles from fossil fuels into markets. years to come across the country, "she added. Acharya thanked USAID's SPARC program for their continued support of CESL's electric mobility initiative.

Read also :